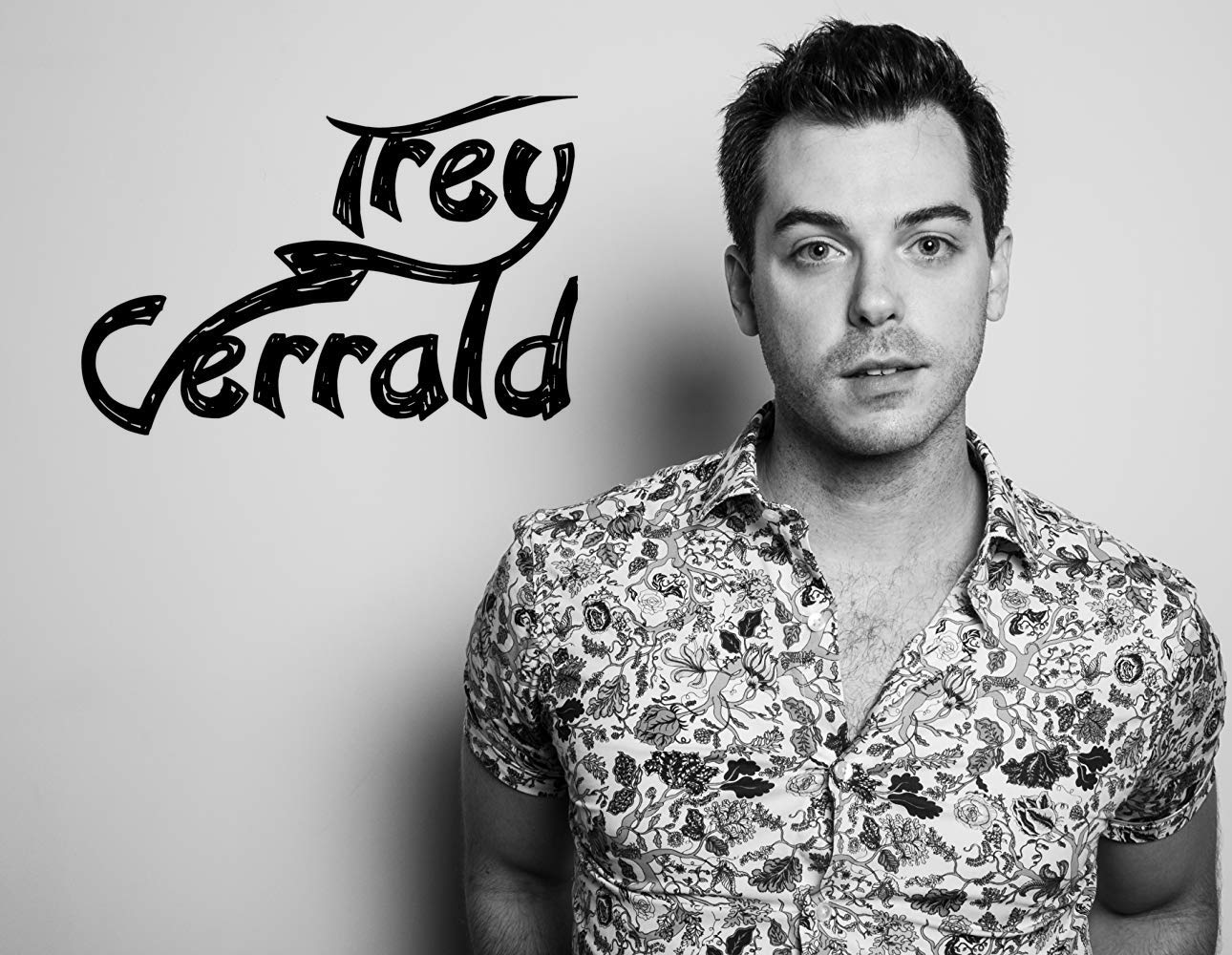 TREY GERRALD is an American television, film, & stage actor. On TV, he has recurring roles on Netflix's ORANGE IS THE NEW BLACK, Hulu's DEADBEAT, and the short-lived NBC sitcom, NEXT CALLER opposite Dane Cook & Jeffrey Tambor.
Other guest appearances on television include FX's YOU'RE THE WORST, PopTV's NIGHTCAP, The CW's THE CARRIE DIARIES, BET's COMEDY GET DOWN, TVLand's YOUNGER, TNT's PUBLIC MORALS, and the un-aired NBC pilot of what would become Netflix's UNBREAKABLE KIMMY SCHMIDT.
On Film, Trey can be seen in Todd Solondz's WIENER-DOG (which opened the 2016 Sundance Film Festival), Mikhaël Hers's CE SENTIMENT DE L'ÉTÉ, the Netflix smash-hit FOURTH MAN OUT, and indie favorites CAREFREE and GRIND.
In 2016 Trey spent time playing seven different characters in Barbra Streisand's basement in Jon Tolin's hilarious one-man-play BUYER & CELLAR in Cape May, New Jersey.
Bouncing between New York City and Los Angeles, Trey is a proud member of both professional actor unions Actor's Equity Association and Screen Actors Guild ‐ American Federation of Television and Radio Artists. He holds a Bachelor of Arts in Acting from Coastal Carolina University where he received 6 Irene Ryan Acting Nominations in 4 years from the Kennedy Center's prestigious KCACTF.
On the other side of the table, Trey has worked as an ASM on the national tour of Billy Elliot, Assistant to Cameron Mackintosh's directing team for the 25th Anniversary tour of Les Miserables (which played Broadway in 2015), and in Company Management for the national tours of Beauty & the Beast and The Drowsy Chaperone.
Trey is a proud graduate of the South Carolina Governor's School for the Arts and Humanitites residential High School.
Follow Trey on twitter at @TreyGerrald
Comedic REEL
Includes
BET's The Comedy Get Down
FX's You're The Worst
POPTV's Nightcap
NBC's unaired Unbreakable Kimmy Schmidt pilot
NBC's Next Caller
HULU's Deadbeat
Web-series Abstract Poverty
DRAMATIC REEL
Includes
Netflix's Orange is the New Black
Feature Film: Wiener-Dog
The CW's The Carrie Diaries